Designing your Leadership for Success with Darren Ho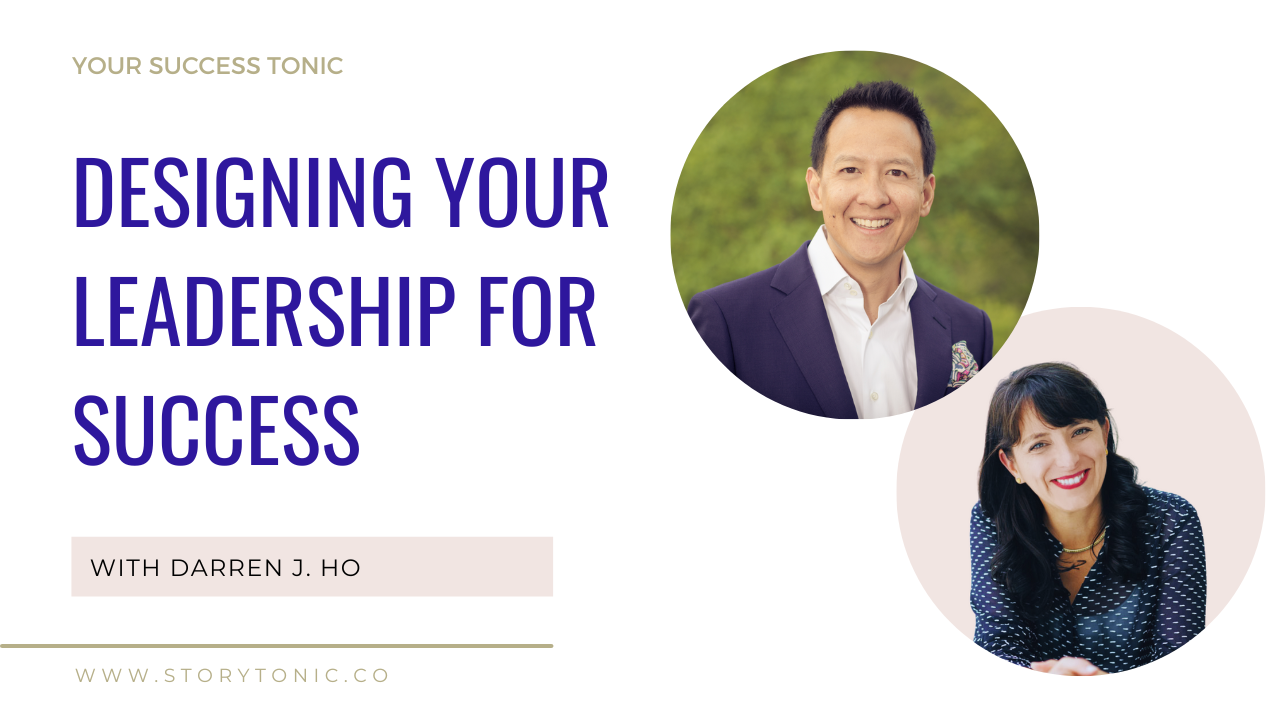 Darren Ho is my guest on the "Your Success Tonic" podcast today to talk about his guide: "The Restored Leader" and how Core Values play a vital role in successful leadership.
In our conversation we cover:
Making the connection between your personal values and your ability to lead

How to know a core value is really core

Why your Core Values don't end with you but actually live within relationships

How to lead with authenticity and confidence
Meet Darren
Darren Ho empowers leaders to live without compromise by redeeming their Core Values.
After 19 years in a corporate leadership role, he knows first-hand the daily pressures leaders face. Darren founded The Restored Leader – a leadership coaching firm – in 2017 to help clients redeem, protect and live their Core Values. As a result, leaders create authentic narratives, giving them confidence and joy in their leadership formation.
Core Value: Faithfulness. He defines it as "A choice to submit my life to God that requires me to be honest with who I am and who I am becoming."
Originally from the Los Angeles area, Darren is a first-generation American citizen. He and his wife and three children currently reside in Indianapolis, Indiana. Before that, the Ho family lived in Asia and Europe for 11 years and as a result, are passionate global citizens.
Darren earned his Bachelor of Science in Business from the University of Southern California. He received his Executive and Organisational Coach education from the International Executive Coaching and Leadership and is a Professional Certified Coach (PCC) of the International Coach Federation. He is also graduating with a Master of Arts in Theology from Fuller Theological Seminary in 2023.
Listen to the full episode:


Mentioned in this Episode:
Darren's Website:
Darren's LinkedIn:
https://www.linkedin.com/in/darrenjho
Download the "Restored Leadership" book:
https://restoredleader.com/a-journey-to-redeeming-your-core-values
Reclaim 2 Hours a Day:
https://www.storytonic.co/links
Listen to the Podcast Episode:
https://www.storytonic.co/podcasts/your-success-tonic-podcast
Read the Article:
https://www.storytonic.co/blog
Watch the video:
https://www.youtube.com/@nathaliepincham/videos
Follow me!
Linked In: https://www.linkedin.com/in/nathaliepincham/
Facebook Group: https://www.facebook.com/groups/409419134024118
Instagram: https://www.instagram.com/nathaliepincham/